I don't know why I held on to this for so long, but I just never put it up for sale. All the zippers work, handle pulls out, and wheels work. Nothing wrong with it. I will also include anything else I have related to r/c which is some tools, I believe a charger, and other misc items. Let me know if you want an exact list of everything that comes with it.
Sportwerks 1/8 Hauler Bag $75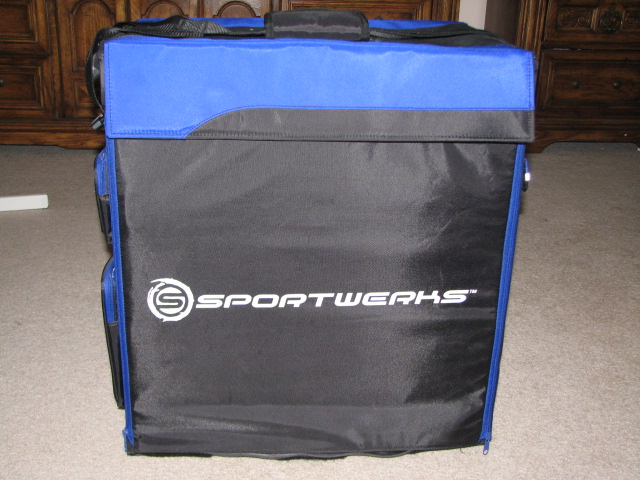 The spot on top is from some CA glue that spilled.
It would be easier for you to e-mail me if interested.
rollerkid8@comcast.net
FS-Sportwerks 1/8 Hauler