I've finally caught up with the times and purchased a brushless system. It's the Mamba Max Pro w/ a 5700kv motor...it's fast! I'm only running 2s lipo. I just have to play with the gearing to make sure it's set up right for the track rather than just high speed runs.
Now that Losi came out with a kit to convert my LST to electric, I'm going to go that route and run the mamba esc, but I'm not sure what motor yet. I'm thinking only 1600kv but I'll be running 2 3s lipos on that.. But that won't be until after the new year (stuff's expensive)
I'm going to swing by HTSC tomorrow and see if they have a castle link available. Sounds kind of fun to tune it from my laptop!
Onto the pics..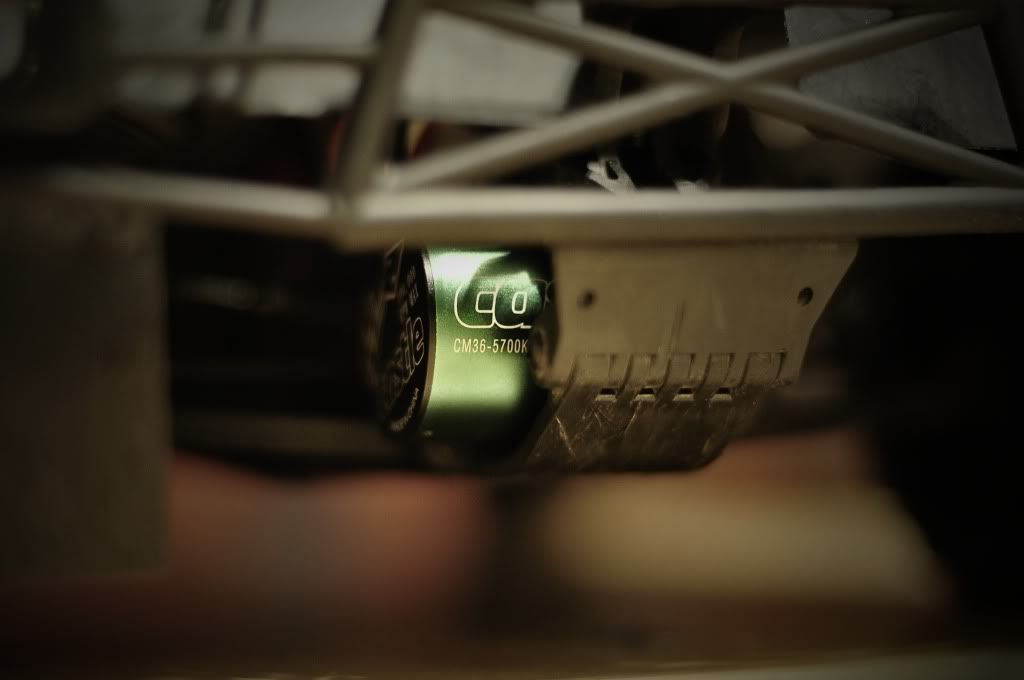 [url]www.gearworkstire.com /url]