04-15-2006, 09:57 AM (This post was last modified: 05-02-2006, 12:47 AM by SixVi6-Camaro.)
Well after abusing this Toyota bodied Pajero for a few years. Jim bugged me and decided it was his turn to take over to rebuild the poor truck. He described to me a Scale truck buildup unlike any other, so I let him get started.
After removing the grill and windows he started on some Bondo work to the body, to remove some fender rust and repair some trail damage.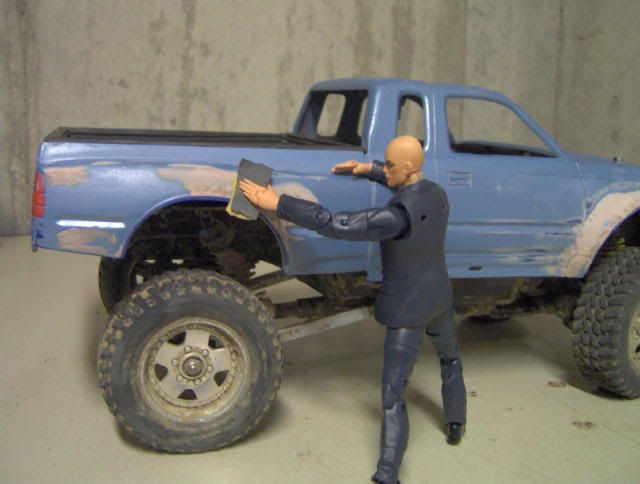 While taking a break from sanding Jim soon realized that he needed greater head room and that the steering servo was a pain in the *** and would need to be relocated to under the hood.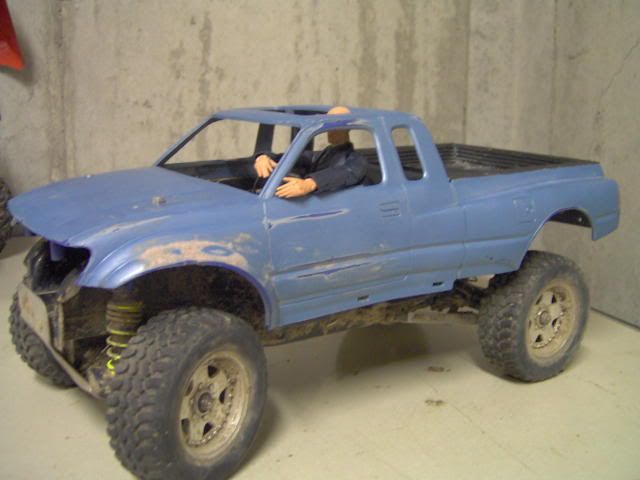 Jim then thought of the brilliant idea to use this race/bling style wheelchair as a racing seat. His plan is to install a nice interior and Lexan windows for more comfort.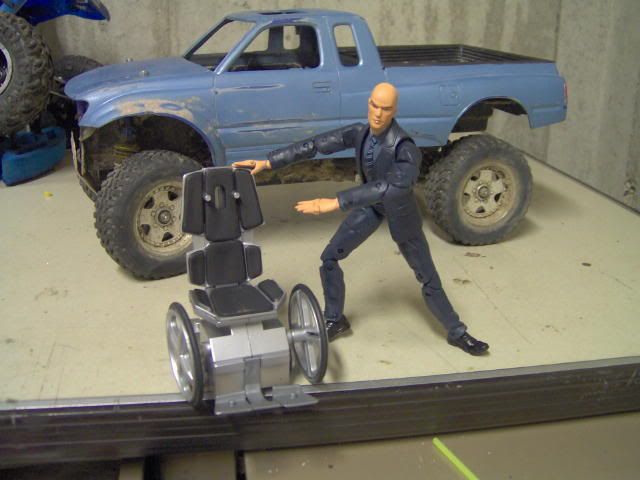 When I got home from work I shocked Jim with a new 34x9.50x15 TSL Bogger tire to test fit to the chassis.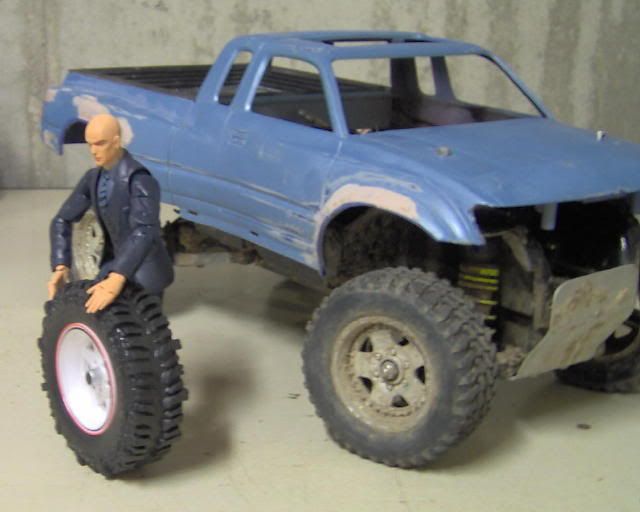 Jim quickly put himself to work pumping the floor jack and removing the wheel.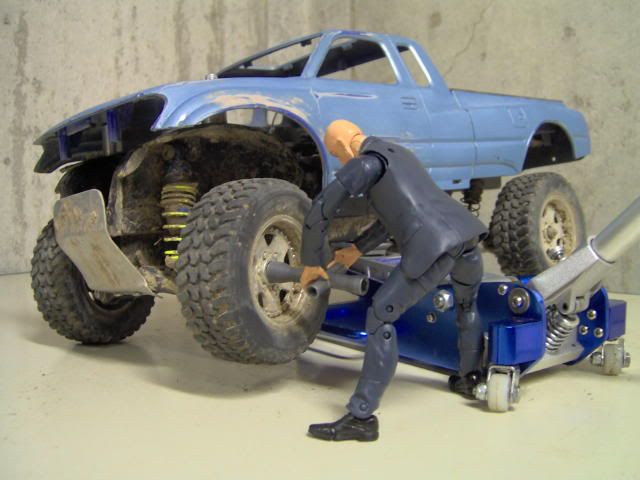 I heard Jim exclaimed WOW! it looks mean! You must get the other 3 tires!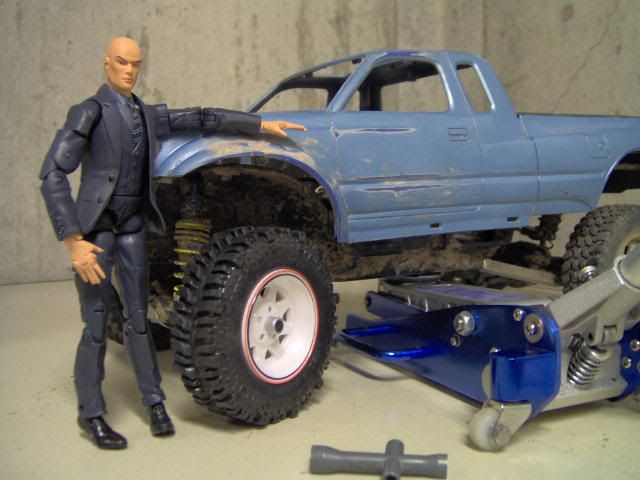 After reinstalling the worn BFG's I caught him testing the flex. Soon after, the hot neighborhood girl came by his garage asking what was going on. They soon got to talking and Jim convinced her to pose for him on the truck.
More work to be done soon....