F/S 1/8 Ofna GTP blue chassis design 4WD on road car.
If you slap a Latemodel body on it and change the center 2 speed to a diff or spool with a single 17 or 18 tooth clutchbell you will be dirt oval ready!
Only 3 gallons on Ofna Hyper .21 8 port engine(Bumpbox version) car is still fast and runs good and engine still has a lot of pinch.( should be able to get about 6-8 gallons more out of it before a rebuild is nessasary) Rebuild cost is about $80 for piston and sleeve = new engine at that point it will last about 10-12 gallons if ran at cool temps around 225 degrees. which is the average life of a engine if taken care of properly.
Car is in in great cond. All stock with 2 speed trans. Body is grey Porsche 911 body in ok cond. Servos installed
No radio receiver, wheels and rims in ok cond.
Rims have been painted black now.
This is a ARR
$275.00 firm.
Email me at:
rcshowoffs@comcast.net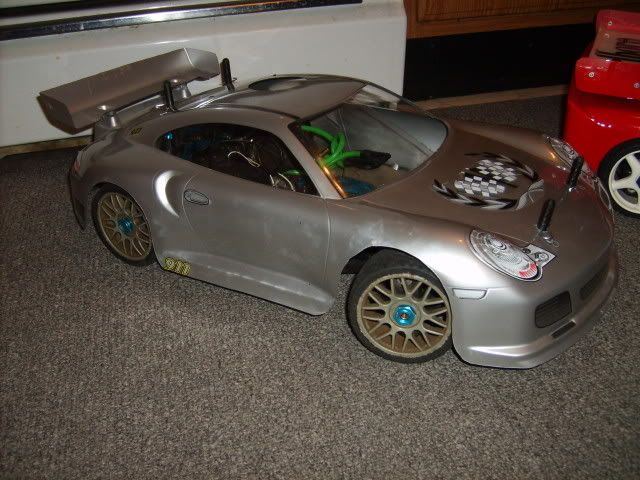 -----------------------------------------------------------------------------------